To celebrate this Thursdays International Women's Day and the 100 year anniversary of the Suffragette movement, we've teamed up with Ella Bull to offer one lucky person the chance to win a silver signet ring set with Peridot and Ameythst stones, the symbolic colours of the Suffragettes.
Kicking off on Thursday 8th March at 10am and running for one week only, you can find a few of Ella's stickers hidden across Levels 5 & 6. All you need to do is find one, take a pic and tag @peckhamlevels @ellabull using the hashtag #IWDEllaBull on Instagram.
We'll be releasing clues throughout the week, so make sure you're following our Instagram page.
We'll be choosing the person who gets the most creative upon their findings and announcing the winner on Thursday 15th March. You never know, you mind all of them!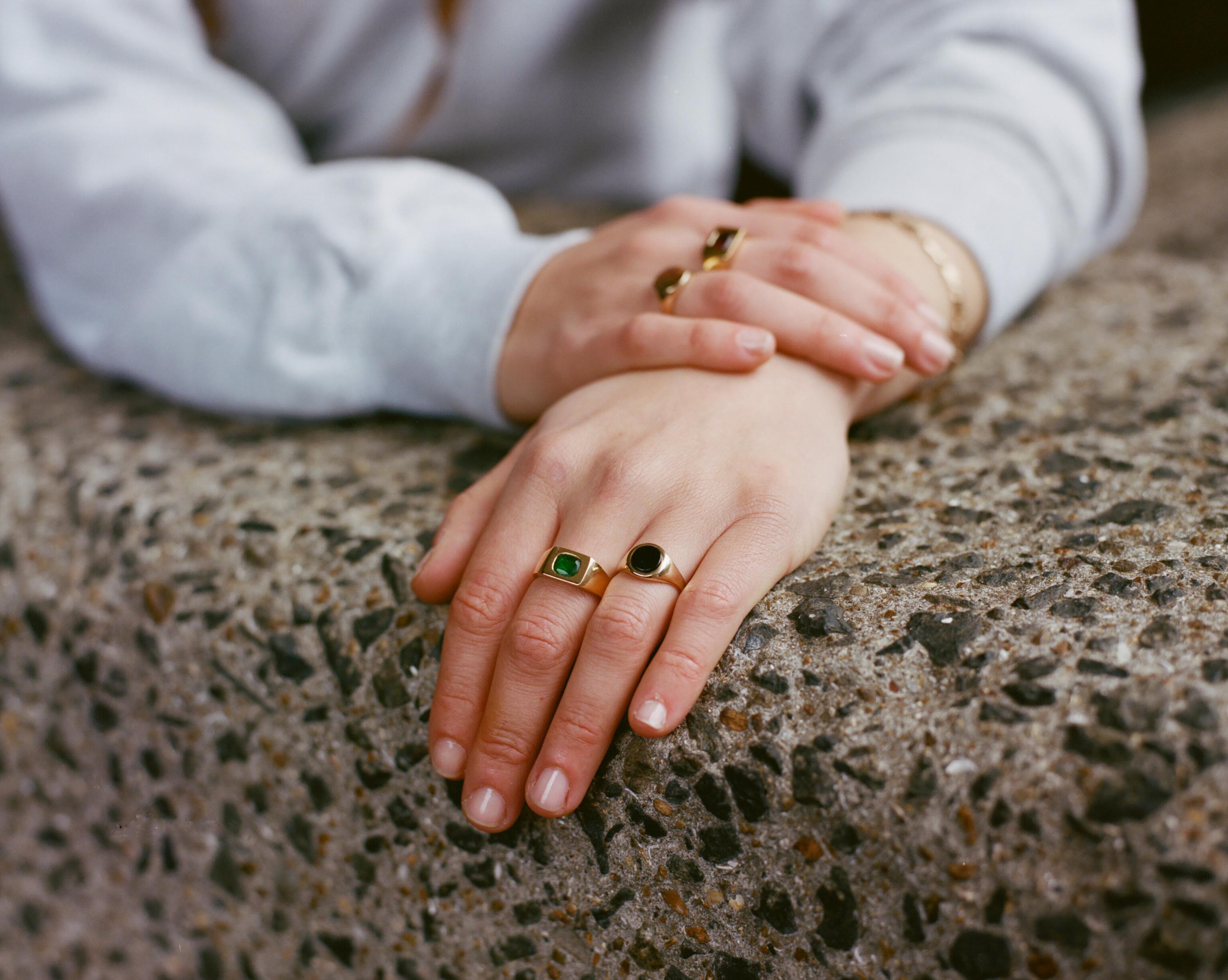 Ella specialises in traditional designs executed with a modern aesthetic, such as the classic signet ring & one of a kind engagement rings. Each piece is made by hand to a high standard using traditional goldsmithing techniques with a spotlight on creating unisex designs.
Whilst her studio is not open to the public 24/7, she offers one to one design consultations from her workshop on Level 1 on Saturdays between 11am - 3pm, or via appointments Monday - Friday. You can reach out to her here!