Join us at Peckham Levels on Friday 8th to Sunday 10th of June and experience our very first Open Studios event. Home to an array of creative, independent and diverse businesses from architects and fashion designers to violin makers and community dance troops, we're finally opening all of our 7 levels for you to enjoy.
For one weekend only Peckham Levels finally opens all 7 levels of the multi-storey carpark for a chance to explore over 55 studios and workspaces as well as an opportunity to meet some of the buzzing creative community that makes up 'Levels'.
Across Levels 1-4 Peckham Levels members will showcase their work, collaborate on events and installations, and open their studios to the public for the first time. Expect screen printing workshops, analogue photography workshops, meet the makers, interactive exhibitions, and collaborative installations.
Level 1 and 3rd Rail Print Space.
Level 1 will open their doors for the public to explore and interact with the furniture, jewellery, fashion designers and artists on the floor, in the intimate setting of their studios. It's an opportunity to take a glimpse into the creative processes and to see their most recent works.
3rd Rail Print Space
Members of the all new screen printing destination 3rd Rail Print Space will open their studios over the weekend creating a mini print fair across level 1, featuring the work of artists such as Daisy Emerson, Hattie Stewart and Lucinda Ireland, as well as a full schedule of workshops from the talented tutors and technicians from 3rd Rail.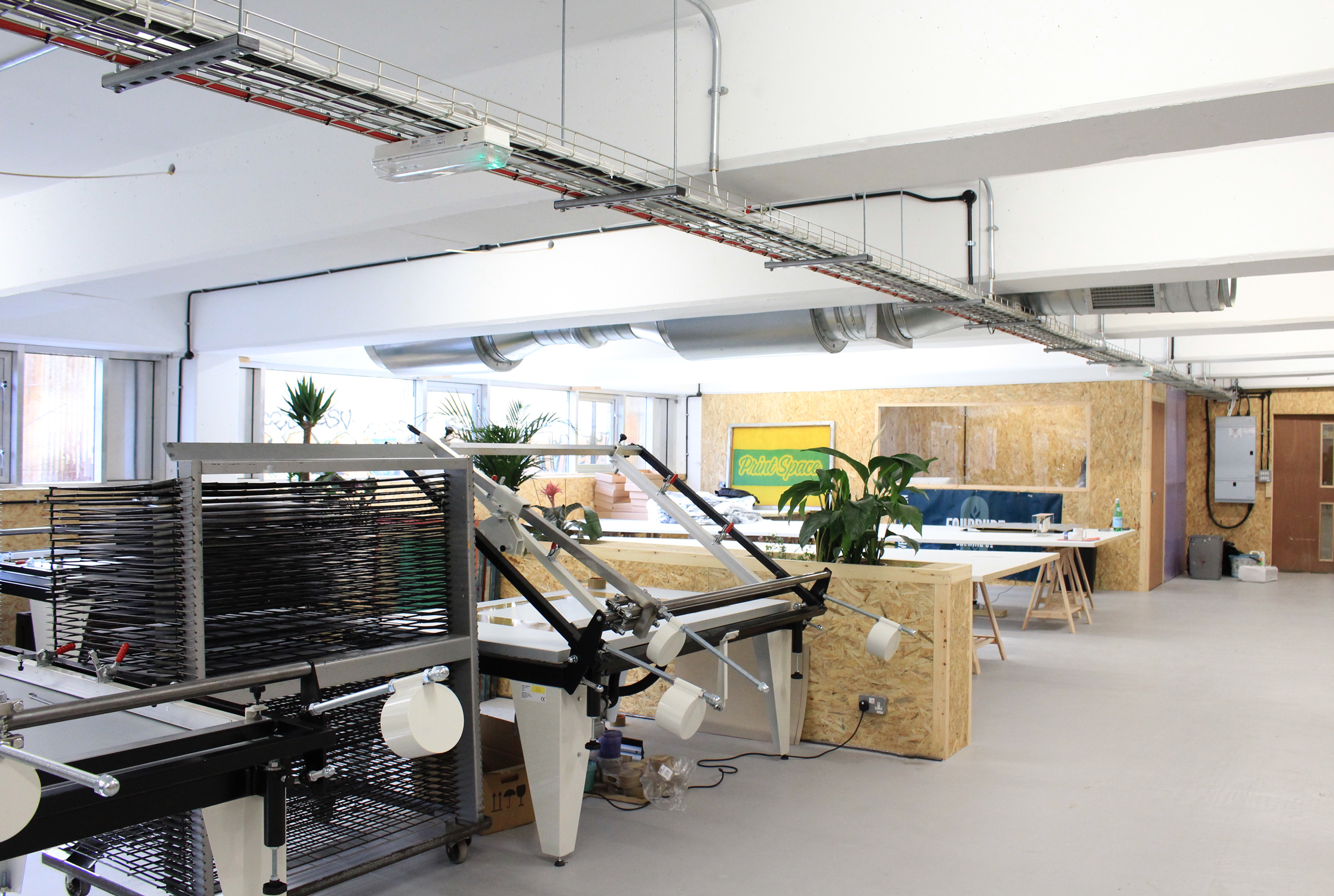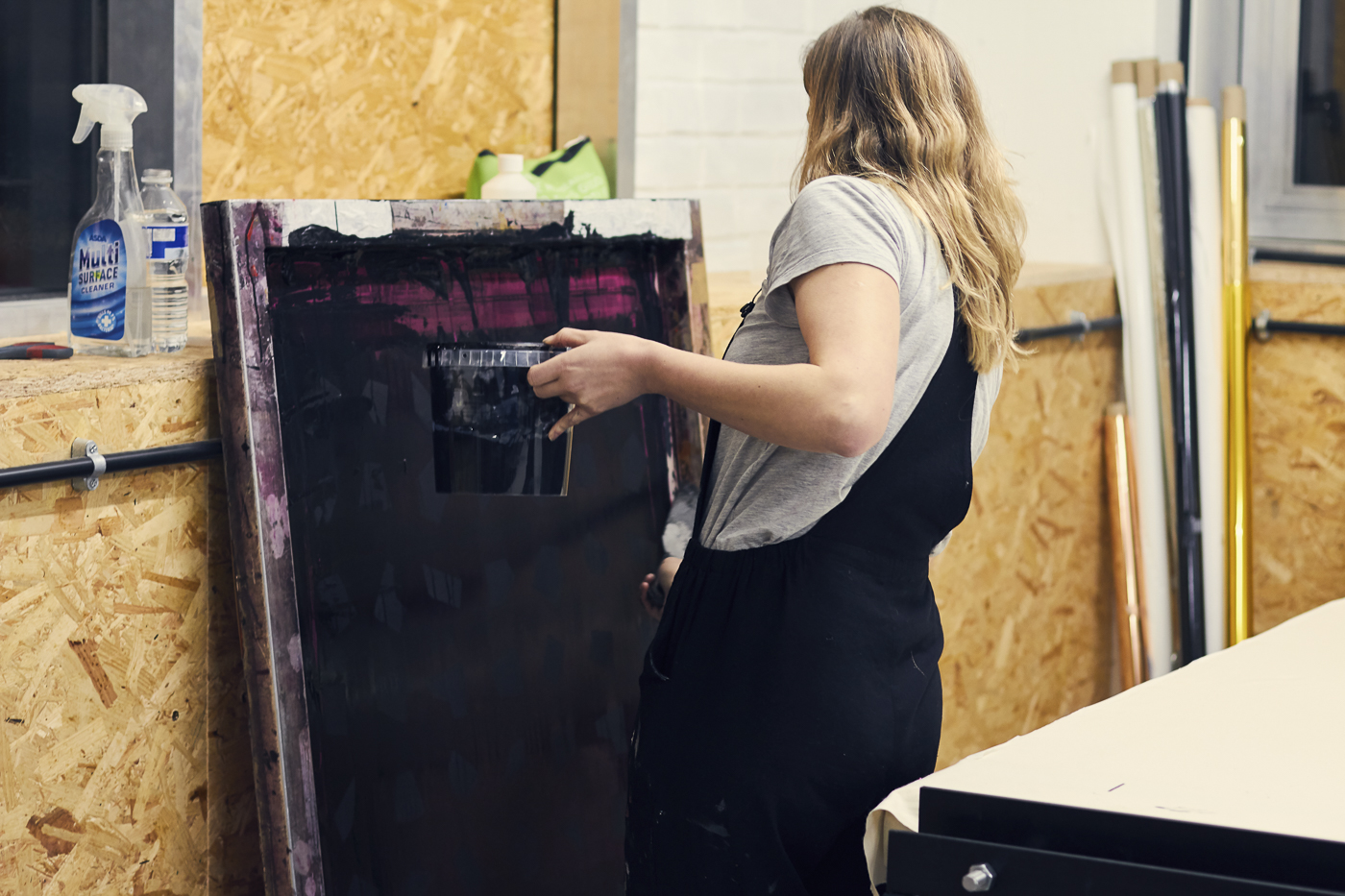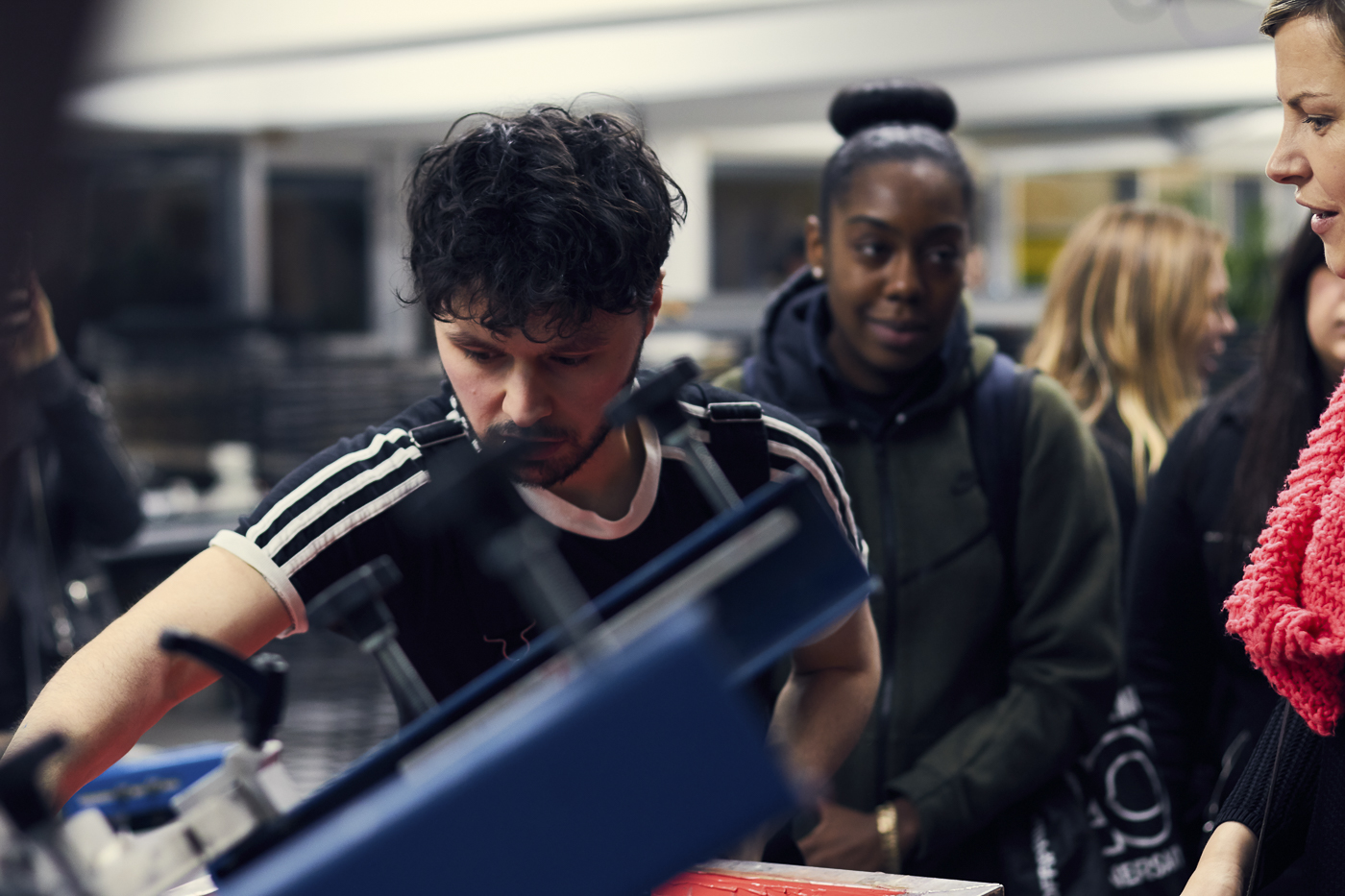 Friday 8th June
6pm-9pm - Live paper printing with Hello Ditto (@hello.ditto) with mini exhibition of her work around the studio and the prints available for sale.
www.hello-ditto.co
6-9pm - Screen print your own limited edition Fandangoe Kid tote bag
Saturday 9th June
11am - 2.30pm - Drop in paper cut screen printing workshop. This can be run across both the paper tables and the t-shirt carousel. - £10
3pm-5.30pm - Print your own limited edition Gal Dem T-Shirt
Sunday 10th June
11am-2pm - Drop in cyanotype workshop
2pm - 5pm - Drop in Seascape tea towel printing workshop with studio member Alex Poyner
Weekend Offers/Deals
All visitors into the space will receive a £5.00 voucher which can be used against any 1 day workshop.